Newtco does NOT provide property management. These properties are owned and managed by Harry Newton.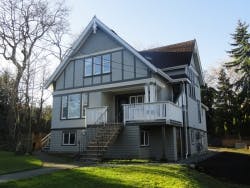 1004 Pemberton
This beautiful character conversion was remodelled from top to bottom in 2010. Offering 2 one bedroom suites, one bachelor suite, 2 two bedroom suites and a one bedroom and den. New kitchens, new bathrooms, new carpet, new paint, new plumbing, new electric, some new windows (and some repaired stain glass windows), new wood siding, off street parking, and coin operated laundry.
Suites
1 bachelor
1 one bedroom and den
2 one bedroom
2 two bedroom
Suite Photos:
Suite #1
Suite #2
---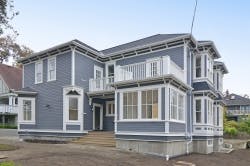 1016 Pemberton
The original "University School" was the precursor to St. Michaels School at its original location of 1082 Richmond Rd. The historic school house was built in 1892, used by BC Ladies College 1905-06 and University School 1907-08 (from St. Michaels Archives and Hallmark Society), and converted to suites in 1927. Boasting Italianate style characteristics, hipped roof, bay windows with tall sashes, and brackets under the eaves. This building was cut in two, and moved to its new location in 2012. After an extensive, 13 months restoration, the award winning building now offers 5 stunning suites.
---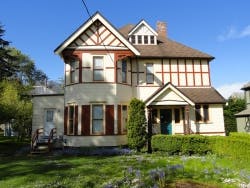 1022 Pemberton
This grand Rockland mansion offers 5 stunning one bedroom suites. Built in 1913, the building was converted to large suites in the 1950's. Each unique suite has a different feature – some offer 11 foot ceilings and gleaming fir floors, others have new kitchens and bathrooms, gas fireplaces and picture windows. The second character conversion sympathetically refurbished by Black Horse Contracting.
Suites
---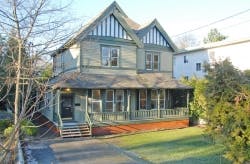 1026 Pemberton
The first character conversion sympathetically refurbished by Black Horse Contracting in 2009, this gorgeous home was built in 1896 and converted to a multi unit residence in 1966. Offering one bedroom and bachelor suites, coin operated laundry, 9 foot ceilings, oak floors and large picture windows.
Suites
---